New software version E2
Breitenbach stands for efficient and integrated solutions in the field of human resource management and operational data collection.
With the new software version E2 - Breitenbach Software Evolution 2 you are well prepared for the future. In addition to many improvements in the area of integration, programming environment, operation and design, the E2 - version also offers numerous advantages, including platform independence, real-time calculation in the microsecond range, individual customising or a refined concept of the approval workflow.
Over 40 years of software experience in a wide range of business sectors.
The innovative software products have a modular structure and can be used in any industry. This is backed up by more than 4,000 installed modules at approx. 1,000 customers across Europe with up to 1 million settlements per month.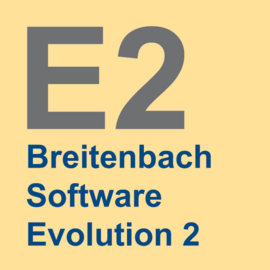 ---

News
News and interesting facts